Sign-In and Name Badge Printing System
Affordable system to print readable name badges
Simple setup, only requires electrical power
Capture visitor information
Self-service or greeter input
On-site registration, guest list check-in or pre-print badges
Gather attendance records
Save information to a spreadsheet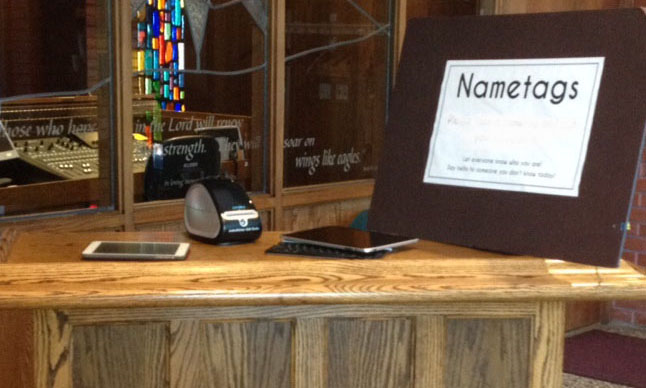 Easy to use. Great ice breaker for events. People say it makes them feel welcome. We have greeters walking around with iPads to enter the names and info. We get a spreadsheet with everyone's email address that we can actually read. Much better than the clip board. Badges have our logo on them and they look much better than the old "Hello" badges.
I use it for all my events. Great for all ages. Kids really enjoy printing their own badges!
Just wanted to let you know that we used EZ Badge for the first time at Sunday's event, and we were thrilled. We had 190 non-members sign in using the system and now we have a legible spreadsheet to follow up on – not the normal situation. Thank you again for this system.