Perfect for Associations and Meetups
Affordable system to print professional name badges
Sign-in with multiple laptops, tablets or smart phones to ease congestion
Attendees can use their own smart phones or tablets to sign in
Self-serve or greeter input
Customize registration forms and name badge with your logo
Track event attendance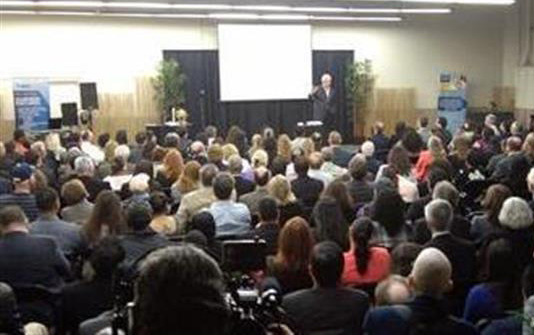 I love using EZBadge at our events!

Registering a large crowd is quicker, more efficient, and the name badges are so professional-looking.

The EZBadge system captures all the pertinent information quickly and enables swift registration and badge printing. It keeps the registration process moving and eases the bottleneck at the event door.

I love it, and the attendees love it too.
We use EZBadge to register 40-80 people at each meeting. Some use our laptops and tablets, others love to use their own iPhones to register. Handling the rush at the beginning of meetings is much easier than using sign-in sheets and "Hello" badges.

It is simple and quick to set up and operate.

The spread sheet we get at the end of the meeting is great.
Easy to use.

Great ice breaker for events. People say it makes them feel welcome. We have greeters walking around with iPads to enter the names and info.

We get a spreadsheet with everyone's email address that we can actually read. Much better than the clip board. Badges have our logo on them and they look much better than the old "Hello" badges.